Ellie Ramsden is a photographic artist based in London, focussing on portrait and documentary photography due to her interests in human behaviour, interaction and communication. She chooses to work predominately with film processes for a slower and more thoughtful approach to her practice.
Much of Ellie's work aims to stimulate discussion, question stereotypes and present alternative perspectives, often adding elements of co-creation to her practice to produce honest narratives. In her personal projects, she often documents British subcultures and communities, and explores themes such as gender equality, sustainability and land ownership.
Dividing her time between personal projects and taking on photographic commissions, Ellie's work has been exhibited internationally, as well as being widely featured in the press. Her work is part of the Museum of Youth Culture's permanent archive.
Print sales are available on request.
Selected clients:
Nike, Adidas, Facebook, Spotify, Samsung, Complex, CALM, Bacardi, Barbie, Channel 4, Superdrug, Comic Relief, Nuffield Health, Aimi, Refinery29, Foundation FM, Wordplay magazine, Keep Hush, Help Musicians UK, Girls United, Versus.
Features:

BBC News, Londonist, Clash Magazine, Creative Review, GUAP, Keep Hush, aint-bad, Foundation FM, TMRW mag, Mixmag, Evening Standard, Trench Trench Trench, Wordplay Magazine, Hundred Heroines, Mini Click, Rife magazine, The Doyennes, 14HQ.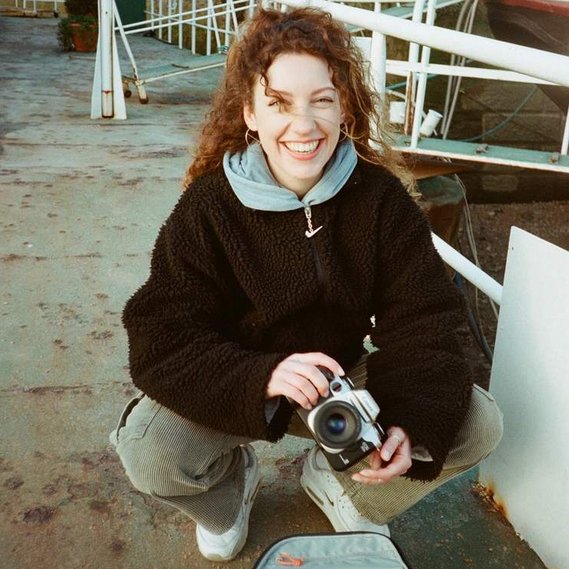 Solo exhibitions:

2023: TPF Social Documentary Grant Winner - Photobook Cafe, London
2022: Portraits in the Park - Crystal Palace Calling, London
2020: The Future is in The Air - Keep Hush pop-up, London
2019: Too Many Man: Women of Grime - Adidas HQ, Germany
2019: Too Many Man: Women of Grime - Keakie, London
Group exhibitions:
2023: The Faces of Womanhood - Outernet London
2022: Take More Photos: Lovin' London - Outernet London
2022: Grown up in Britain: 100 Years of Teenage Kicks - The Herbert, Coventry
2022: Top Boy Live - The Truman Brewery, London

2022: Postcards from Europe - Cambridge University
2022: Simpler Saturdays - Museum of Youth Culture gallery, London
2021: Edition365 - British Journal of Photography (online)
2021: The Print Swap - Foley Gallery, New York
2021: A Way of Life - Museum of Youth Culture gallery, London
2020: Home Museum - LagosPhoto Festival 2020 (online)
2020: Non-Conformist - ElliottHalls Gallery (online)
2020: (Re)framing our Identities - Bologna, Italy
2019: Streetstyle: from Teddy Boys to Grime Kids - Trinity Art Gallery, London
2019: Representation on the Line: (Un)framing Our Identities - Hive, Blackpool
2019: Representation on the Line: (Un)framing Our Identities - Chelsea Telephone Exhange, London
2018: South West Graduate Photography Prize - Old Truman Bewery, London
2018: 32 Photographers - Gallery Different, London
2017: Behind the Beat - Spectrum, Brighton
2017: Hardwick Gallery Collection - Hardwick Gallery, Cheltenham
2016: Blank Space Gallery - Vancouver, Canada
Permanent collections:
Museum of Youth Culture archives
Photo credit: Elishama Udorok